Whether big or small, formal or casual, CoolBandLuke will make your wedding reception the most memorable, fun, and magical celebration of your life.  In addition to playing all your favorite tunes and wedding classics, we will emcee the party to make sure everything goes off without a hitch -- from introducing the wedding party to cutting the wedding cake. That way, you can kick up your heels at your wedding and savor every fantastic moment.  Also, we provide DJ services free of charge as well -- customized for your preferences and tastes.  We will work with you to make sure your wedding reflects all your hopes and dreams.  CoolBandLuke ABSOLUTELY LOVES to play weddings, and we can't wait to play yours!  Contact us, and let us work within your budget!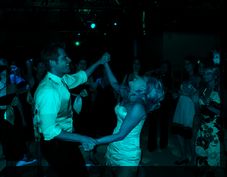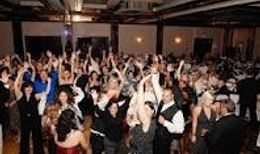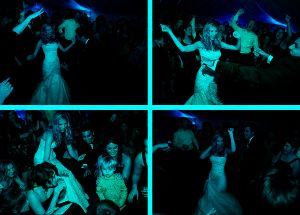 Q: We want CoolBandLuke to play at our wedding reception!  What about music for our wedding ceremony/cocktail/dinner hour? 
A:  CoolBandLuke will play your after-dinner party/dance music, and we also work with the best professional wedding musicians in Southern California -- violinists, cellists, pianists, acoustic guitarists, harpists, jazz trios, and horns.  It would be our pleasure to create a musical experience for your entire wedding or party, from start to finish!  Do you want strings during a wedding ceremony?  Piano during cocktail hour?  Do you want to add horns to the dance party? Or do you just want a mondern dance band that plays everything?  Let's talk about your vision and budget!
Q: Will you learn a special song for our first dance?
A:  We may already know it!  Just ask us!  If not, we are open to learning a new song for you!  Depending on the song, this may require a small additional fee.  In the alternative, many clients prefer to play the original recorded song for their first dance over our sound system -- and that's perfectly fine, too! Let's talk about it! This is one of the many details we will gladly help you with.  We are at your service!
Q:  What will you wear when you perform at my wedding?
A:  We will look mahvelous, dahling!  We will wear wedding-appropriate attire, as formal as you like. 
Q:  Will you perform master of ceremony duties at my reception, to keep everything moving and on track?
A:  With pleasure, yes!  Our band leader, Laura, will meet with you (or, if outside Southern California, speak on the phone and/or communicate extensively via email) in advance of the big day to plan and prepare every important detail and schedule of events.  Laura is extremely detail oriented and sincerely excited for you -- you are in great hands!
Q:  When you are on breaks, will you DJ my favorite recorded music?
A:  Absolutely!  We are music junkies.  We have a vast library of the latest chart toppers and remixes in every genre and era.  Even on our breaks, our DJ'd music will be exactly what you desire!
Q:  I'm having a really small, intimate wedding.  I think maybe a full electric dance band is going to be too overwhelming for the space and number of people.
A:  We've played for events with audiences from 50,000 all the way to 50, and they have all been huge successes because we often can tailor what we do for your specific event.  If the size of your event and your budget is small, perhaps we can play for you in a smaller configuration, but still rock it for you.  Also, we offer an acoustic version of CoolBandLuke called "CBL Acoustic," described in more detail elsewhere on our site.  You'd be surprised how well this smaller configuration works, even for dancing, at a really small event.  Contact us at info@coolbandluke.com so we can chat about it!  You never know until you ask!   
Q:  My budget is limited.  I'm not sure I can afford live music.  What is your pricing?
A:  Pricing is variable depending on a variety of factors, so it's impossible to provide a rigid price list without knowing a little information about your particular event.  But, we can tell you this:  CoolBandLuke is very reasonable, and we will try to work with any budget.  Please do not count us out based on what you think we cost.  We may surprise you!  Also, our smaller electric configuration, or perhaps CBL Acoustic is right up your alley if your wedding is going to be small and intimate.  Contact us at info@coolbandluke.com and we will get back to you immediately! Our philosopy is that we want to play -- it is our favorite thing to do.  So contact us and let's chat about your budget and how we might accommodate you. 
Q:  I am having a themed event.  Will you work with me to make my theme come alive?
A: Of course!  We've played lots of themed parties and we love them!  Whether it's Disco Night, 70s Casino,  80s Awesomeness, Roaring '20s, or anything else your creative little mind can dream  up, we are on board -- from costuming to playlist, to lighting and ambience, we've got you covered.
Q:  I want to have a big band sound with horns.  Can you make that happen?
A:  Yes, we can.  If you want a horns section to make your Big Band dreams come alive, we can put on a great show for you.  Let's talk!
Email us at info@coolbandluke.com with any other questions!  Let CoolBandLuke make your wedding unforgettable!  We can't wait to hear from you!
-----------------------------------------------


CALL FOR MORE INFO
AND BOOKINGS:
24/7 - 858.430.3522

OR EMAIL:
INFO@COOLBANDLUKE.COM